The
Gyrocopter

Experience - Doncaster
Pilot Training
Gyrocopter training is structured and follows a well developed flying program.
Existing fixed wing pilots can convert to Gyrocopters in 25 hours of flight training with limited ground school.
New gyrocopter pilots must undertake a minimum of 40 hours flight training and about 20 hours of ground school to achieve their Gyrocopter Pilot's Licence.
Our Aircraft
Cavalon Gyrocopter GCGYX
Online Training Records and Training Material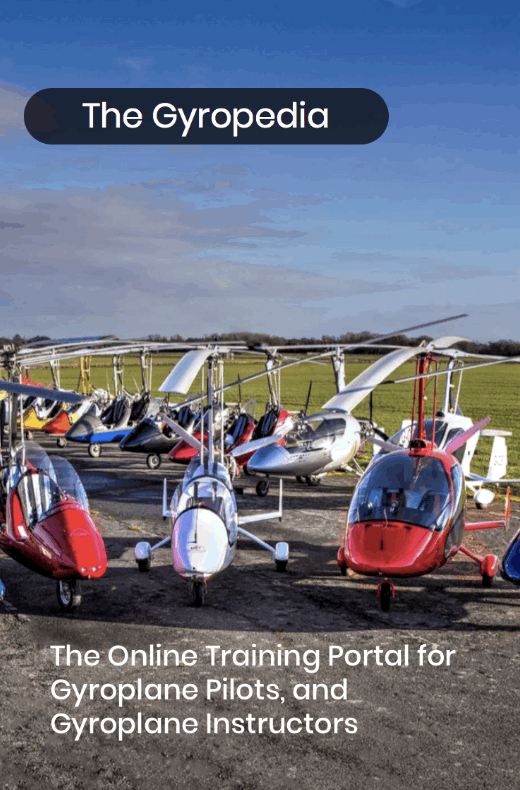 Your pilot training records will be available in the web portal called "The Gyropedia". This is a web based program that allows us to easily comply with all the training standards set by the UK CAA (Civil Aviation Authority) and IAPGT (The International Association of Professional Gyroplane Training). It allows you to follow your progress through the course.
The Gyropedia also contains a complete set of online training material, incorporating videos, study guides and question banks to help you prepare for your lessons and the exams. The training material elements of the Gyropedia are enabled with an annual subscription (£10/month paid annually in advance).
The Gyropedia can be accessed from the "Gyropedia" link in the menu bar. Please note, there is a separate registration for the Gyropedia, which is an independant system from the registration on the main Gyrocopter Experience website (the username and pasword are not currently linked).